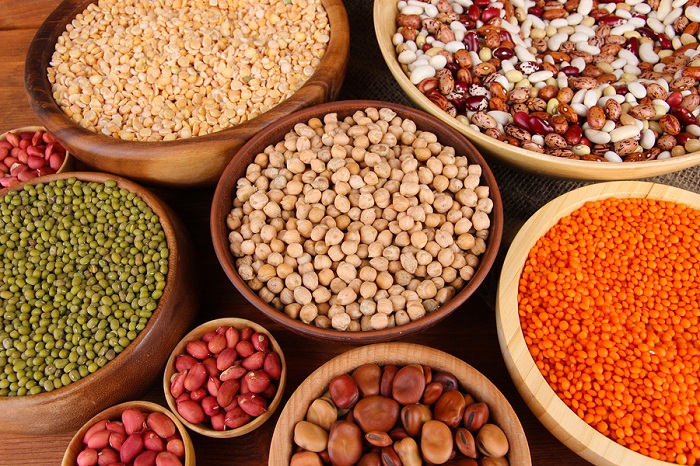 When people think of beans they might think of hearty meals like soups, and casseroles. While beans are included in these delicious dishes, they are more than just a tasty treat. Beans have been a food staple for many cultures across the world throughout history.
They are high in protein, fiber and antioxidants, making them a certified super-food that needs to be a part of your everyday diet.
Beans come with a range of nutritional benefits that can help you manage your weight as well as prevent some chronic diseases.
Beans are also very cheap, and are so versatile that there are literally hundreds of dishes and recipes that include them.
So why are beans so good for you and which ones should you be eating?
About Beans
Beans are often used as a meat substitute for vegetarians and vegans. Due to their high protein content and similar calorie count, they can effectively give the body the amount of protein needed for normal, healthy functions.
More than this, however, research and the latest dietary guidelines have found that your average bean intake should be tripled from one to three cups of the food per week. Beans can help keep your waistline in check, cutting down your risk for developing chronic conditions such as heart disease, cancer, and diabetes.
Beans also contain a different kind of fiber that digests much slower than the fiber found in meat. This means that when beans are consumed, they release energy slower, making you feel fuller for much longer. Beans also have a high water content, which aid in helping you feel satisfied longer. When you add beans to your diet, you'll be able to cut calories and moderate your food intake without feeling deprived and hungry.
Another great characteristic of this super food is that it's low in sugar. This means that those who are sensitive to sugar due to conditions like diabetes don't have to worry about insulin in the bloodstream spiking, which can lead to hunger and other problems.
Whether you substitute meat with beans or simply include them as a part of your complete diet, you'll enjoy the benefits of high fiber, less calories, and decreased saturated fat. Beans also contain phytochemicals, which are plant compounds that help fight cell-damaging free radicals in the body.
These radicals can play a major part in causing disease and other chronic conditions, making beans a great addition to one's everyday diet.
The Best Beans for Optimal Health
Different beans offer different benefits for the body. The following are the five best bean types to add to your diet.
Black Beans
Rich in vitamin B1, iron, copper, potassium, zinc, fiber, and more, black beans are an important part of a high protein, high fiber diet. You can find these beans dried or canned, and use them in a number of different dishes.
Kidney Beans
High in B vitamins and other nutrients, such as potassium, iron, zinc, and omega-3 fatty acids, kidney beans are an excellent source of essential nutrients. Add these to soups and salads or as sides to big meals. Pre-cooked kidney beans are easier to digest, so keep this in mind when creating kidney-bean dishes.
Black-Eyed Peas
Black-eyed peas are a great source of iron and essential B Vitamins B1, B3, and B6. They are also a great source of good cholesterol, which helps fight against heart disease and diabetes. Look for canned black-eyed peas that are unsalted and dried peas that have a healthy shine for the best taste and most nutrients.
Lentils
Another good source of B-vitamins, niacin, or good cholesterol, manganese, potassium, zinc, and of course, fiber, lentils are an excellent edition to a variety of foods. These can be used in soups, salads, casseroles and sandwiches. Brown lentils are the most affordable and red lentils cook faster due to their smaller size.
Soybeans/Edamame
Soybeans are great for an extra boost of protein, minerals, essential nutrients, and lots of vitamins. These can be eaten alone or added to soups, salads, stews, medleys and more. They are extremely high in fiber and can provide the body with extra energy in a pinch. Snack on them throughout the day and include them in your favorite meals.