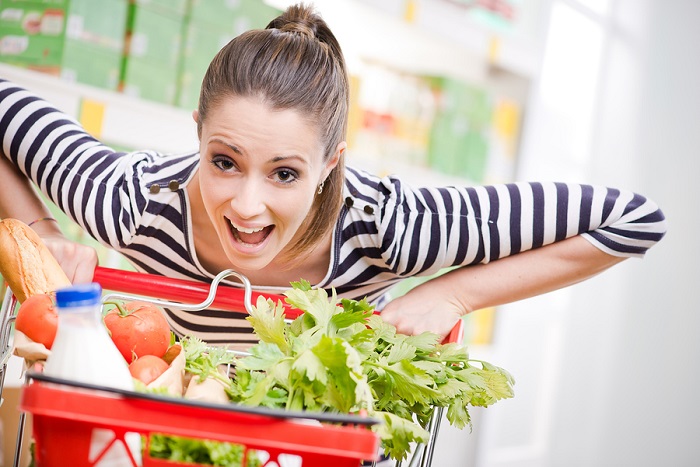 Most high-energy people such as athletes and those who are more health conscious enjoy a diet of clean eating – that is, foods that are natural with no trans-fats, sugars and processing. It's also a diet where you can lose weight in a healthy manner. But, when you adapt clean eating as part of your lifestyle, you will enjoy days full of energy and feelings of well-being.
A diet of mostly clean eating is really easy. You have enough to eat and it's well-balanced and chemical free. You can rev up your metabolism for more energy by following the rule of thumb of eating six or so small meals per day. This keeps hunger at bay and will promote a healthy and active metabolism that burns fat and produces energy.
With clean eating you can completely turn your energy level into one of sluggishness to one that makes you want to get up and out and do things rather than spending your time on the couch. Here are a few tips on eating clean for energy:
Fruits – Even though fruit contains sugar, the basis of clean eating is ?natural? and fruits contain natural sugars. This type of sugar is helpful for digestion and contains minerals and vitamins that are necessary for your body to work at its top capacity.
Oatmeal – A quick and easy breakfast to begin your day on an energetic note. Oatmeal helps keep your metabolism at a healthy level and gives you sustainable energy rather than the quick energy found in a donut. Be sure and choose non-processed oatmeal. Natural, steel-cut oatmeal is an excellent choice.
Whole Grains – In contrast to the nutrient-stripped ?white? grains such as found in rice and white breads, whole grains keep their nutritional value. Select brown rather than white rice and choose sweet potatoes over white potatoes.
Nuts and Seeds – Great for a snack, tree nuts such as walnuts and almonds and flaxseed and sunflower seeds contain fatty acids that can help you digest food and absorb nutrients that can help maintain energy levels. So, rather than reaching for a soda or candy bar next time you feel a slump in energy, try one of these natural remedies.
Quinoa – This grain is getting a lot of great press these days and becoming popular with those who maintain health by eating a nutritious diet. Quinoa is high in protein and can be used as a side dish to any meal.
Aside from the natural foods you can eat to gain a higher energy level, don't forget to drink plenty of water. If you begin to feel sluggish during the day a glass of water can perk you up immediately. If you're still hungry or your energy is low, reach for a clean snack.