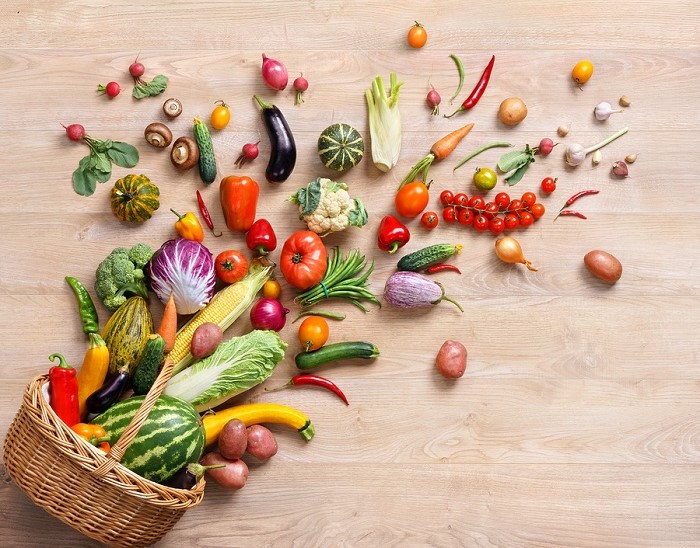 Clean eating is a smart way to obtain better health, but unlike fad diets, you can eat delicious, nutritious food. You won't have to give up carbs or bring your calorie intake down to unobtainable levels or do anything else that's bad for your body.
Instead, you can eat great tasting food that gives you energy and strengthens your body. You can enjoy clean eating in everything from full meals to desserts to appetizers. Appetizers are a staple of everything from parties, to sports events to family get togethers.
To stick with a clean eating plan, you'll want to make appetizers that taste great but still contain food items that are only good for you. Everyone loves foods that crunch. That's why potato chips are so popular.
But because potato chips are processed and high in fats, they're definitely not good for you. But that doesn't meant that you can't enjoy crunchy foods in a healthier way. You can substitute sweet potatoes for regular ones for a healthy alternative and make your own crunchy chips.
You'll need to use 2 cups of sweet potatoes. If you have a larger crowd for the appetizer, just increase the amount of sweet potatoes that you cut up. Slice the potatoes as thin as you would see regular potato chips.
Mix these cut potatoes with ½ tablespoon of olive oil and a ½ tablespoon of sea salt. Make sure the potatoes are well coated. Then place them flat on a cookie sheet and bake them for about an hour on 250-300 depending on your oven.
When it comes to appetizers, who doesn't love breadsticks and pizza? But those items are loaded with ingredients that are bad for you. Unless you turn them around and make them the clean eating way.
To make cheese breadsticks, you would use a head of cauliflower. When substituting cauliflower for the cheese breadsticks, you have to make sure the cauliflower is extremely dry so that it can stick together like dough.
You can dry cauliflower by first putting it into your food processor so that it looks creamy but don't cream or mash it. You want there to be some tiny lumps in it. The mixture should look like thick rice once you're done.
Dry it out by putting it into a cloth and squeezing until all the juice is drained. After you do that, put the mixture in the microwave and cook it for 7-10 minutes depending on the wattage of your microwave.
You'll need less time for 1,100 watt microwaves. After it's done, mix the cooked cauliflower with ¾ to 1 cup of shredded cheese of your choosing. Add ½ teaspoon of garlic power and 1 teaspoon of oregano or Italian seasoning.
Mix with 3 eggs and sprinkle the mixture with salt and pepper. Put the cauliflower spread very thin on parchment paper. Don't use wax paper. Place in the oven on 400-425 for 20 to 25 minutes.
To make the pizza crust using cauliflower, you follow the same steps for the cauliflower cheese breadsticks except you would use a pizza pan and double the recipe if needed. You would also add organic tomatoes, cooked bell peppers and thinly chopped meat of your choosing. The pizza makes a lot and can be cut into thin rectangles to serve a large group of guests.